"Consistent action creates consistent results" – You need to be consistent in everything you do in life in order to become good at it or make it a solid part of your life.  
Our lifestyle is composed of the most common activities we engage in on a regular basis. Keeping fit and eating well are important indicators of our health. Consistently eating and engaging in certain activities.  
Everybody knows that maintaining a healthy weight requires a healthy lifestyle. How can lifestyle be defined?
In the end, whether you choose an eating plan or exercise regime, the key to success is staying consistent. Keeping focused, being consistent, and reaping the benefits are some tips for success.
Many people have a rush of energy and inspiration for making their new year's resolutions a reality at the start of the new year, making this a peak time for wellness businesses.
Fitness centers are packed, classes are booked, and programs begin, but when March comes around, the question of long-term change and consistency arises.
Whenever we ask our clients at the beginning of our programs what the hardest part about consistency is, time and discipline are the most common responses.
1. Plan your short- and long-term goals
Motivating yourself depends on your goals, and your goals are what fuel your motivation. The majority of people focus their efforts on short term goals, despite long term goals being more effective.
 There are short term challenges, promises of extreme weight loss, and programs that promise to fix all of those problems within a short period of time.
For lasting change, keeping the long-term perspective is important while tackling short-term challenges can be helpful.  
It is great to set short-term goals (a great way to increase your motivation levels). But you should also set long-term goals so that, when you reach your short-term goals, you will continue to work towards achieving your long-term goals.
When long-term goals are established, they become deeply rooted.
The act of consistently doing something over a long period of time becomes habit, and once it is established, become constitutional.
Developing good habits through these types of goals will help you stay focused.
Embrace your short-term victories as you strive towards your long-term objectives.
2. Develop a plan for your diet and exercise that fits your needs
Keeping a realistic meal plan and exercising regularly will increase your chances of success. Take the time to examine your past attempts and make adjustments to your new regime as necessary.
Ensure that you follow a lifestyle plan that you feel good about.
That has the potential to be incorporated into your current lifestyle without compromising your long-term targets.
Exercise seven days a week but don't push yourself to do all kinds of exercises,
If you are not physically capable of doing so. Consistently do a routine that you feel good about and is tailored to your capabilities.
In order to maintain consistency, you need to practice. Even if there are days you overeat or forget to walk, keep at it and you'll become used to it in no time.
Despite your efforts, you should not ever undermine them due to a slip here or there. Take a look at why it happened, make necessary adjustments, and move forward.
A new way of living is not going to be achieved through a race to the finish line, but rather by training your mind and body.
3. Keep it interesting and have fun!
Enjoy your journey towards a healthier you. If you don't have time for your regular workout –
you could take a bike ride around the neighborhood.
When it comes to being fit, the most important thing is to be active.
As long as you stay consistent about your activity level, you will be able to make things fun, interesting, and fresh.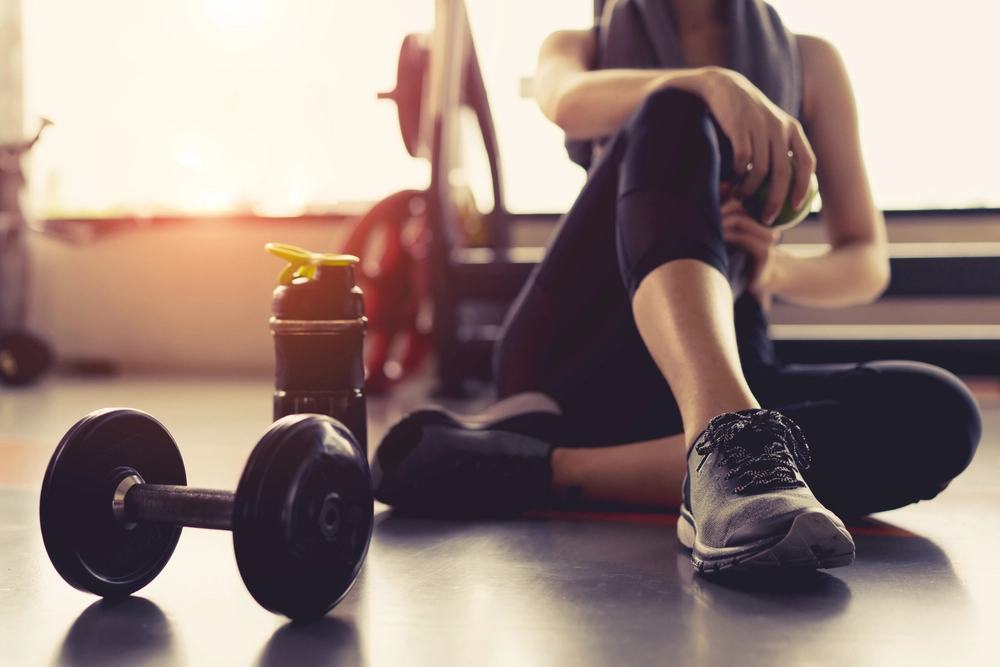 4. Consistency and Realness are key
It is important to understand the importance of consistency before you waste your –
time counting calories or keeping track of reps during each diet or vigorous exercise routine.
You do not have to worry about finding a diet plan or exercise program.
Although maintaining discipline is difficult, it will always pay off in the long run.
As long as you are committed to it regularly, you will achieve the best results regardless of which program you choose.
We would love to help you on your journey to a happier, healthier you!
Assisting you with fun ways to exercise and giving advice on living a healthier life are two things we are here to do.